Our team is always on the lookout for customer feedback on new apps to add to our expanding lineup. If there's an app you need, let us know at support@glances.com! Here are the step-by-step details for how a new app is created: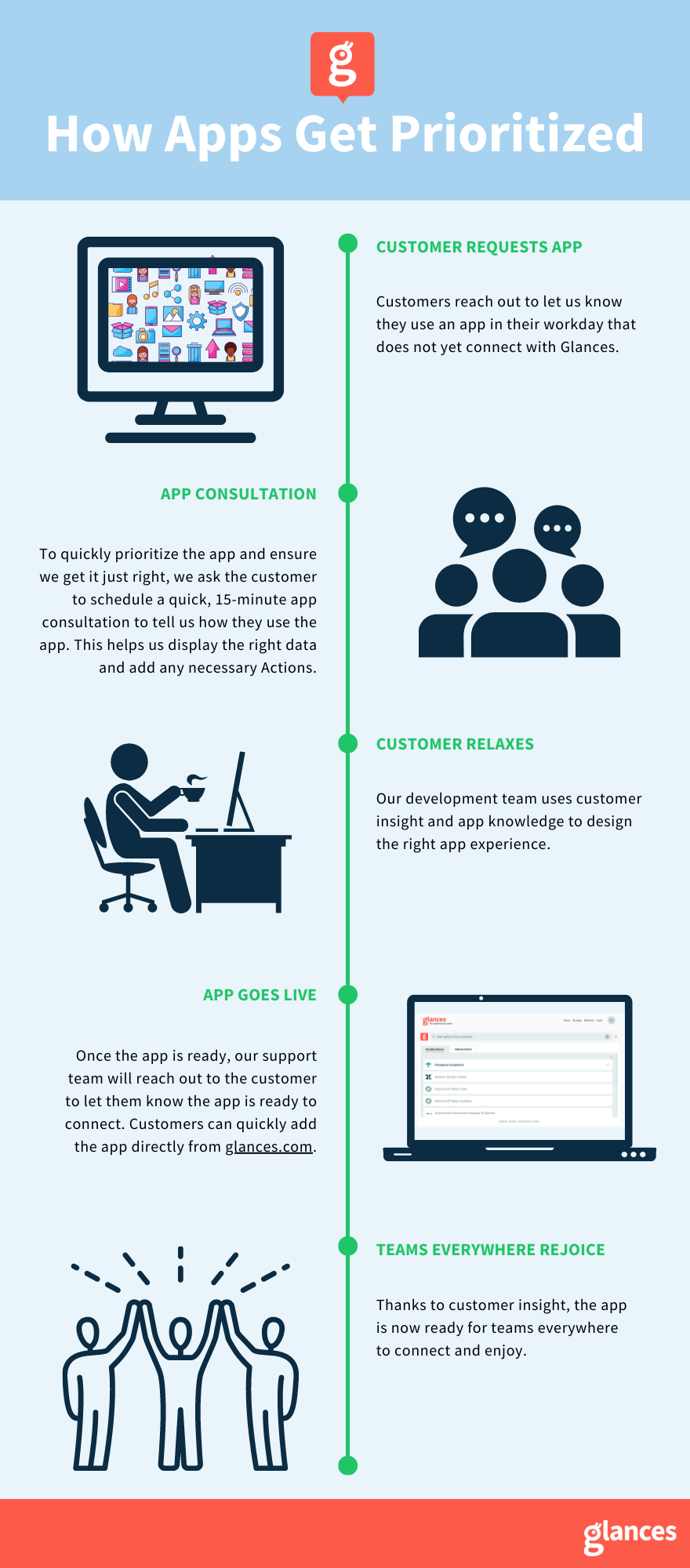 FAQs
Does adding an app cost money?
Normally no. We're eager to help teams succeed and most apps can be implemented as part of our normal creation process.
What if I have more questions?
We're happy to help! Let us know any questions at

support@glances.com at any time.