By default, the Glances widget appears in the bottom right corner of the page you're viewing. If that location conflicts with other apps you use, you can move the widget so that it appears elsewhere on the page. To change the location of the widget, follow the steps below: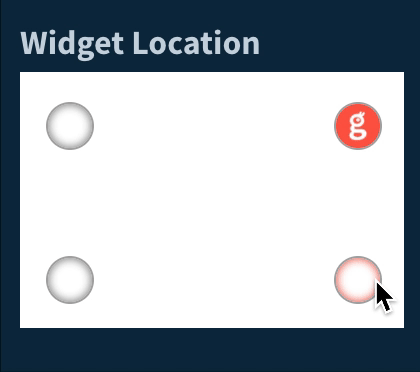 From within your browser, click the extension icon. (Typically found in the top right corner.)
Within the Widget Location section, click the corner location of the webpage you would like your widget to appear.
Clicking away from the browser extension settings will save these settings.