Apps can have two connections: team (created by you or someone on your team and everyone has access to the data associated with the connection) or personal (created by you and only you can see data associated with that connection).
Team connections are best used when you want to use one connection to ensure all team members have access to the data they need. This may be to reduce seat costs, share data more broadly, or to simplify your app ecosystem. By default, new connections added by the admin (such as when starting your trial or by clicking Quick Connect) are team connections. To remove a team connection, simply navigate to your app within My Apps, click the gear icon, and select Delete Team Connection.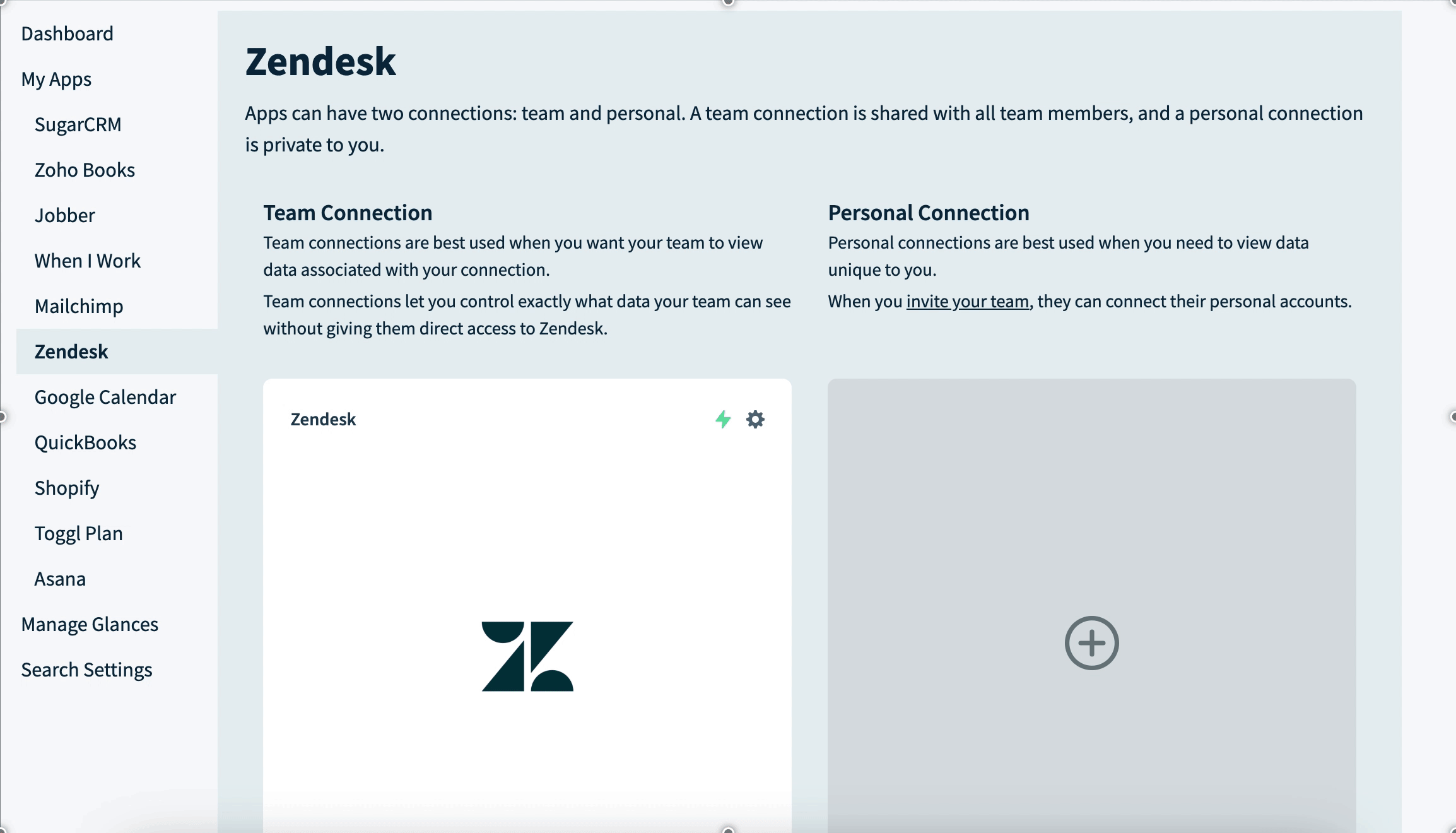 Personal connections are best used when team members have data unique to them they need to see. For example, a team member who uses Asana to see their assigned tasks or a team member who uses QuickBooks to view upcoming invoices assigned to themselves. Personal connections are perfect for calendars, tasks, projects, and personal work assignments.
Admins can make apps available for personal connections by adding a new app. (Note: An admin connection is not needed. Simply add the app to make it available for connection.) Team members can add their own personal connections within their own Glances account.